Best Sushi in Shoreditch
5 Best Japanese Restaurant at Shoreditch in London
Shoreditch, located in the heart of East London, is known for its vibrant culture and eclectic mix of restaurants and bars. Sushi, the Japanese delicacy made with vinegared rice and fresh seafood, has become a popular cuisine in the area. Here are some of the best sushi restaurants in Shoreditch that you can check out: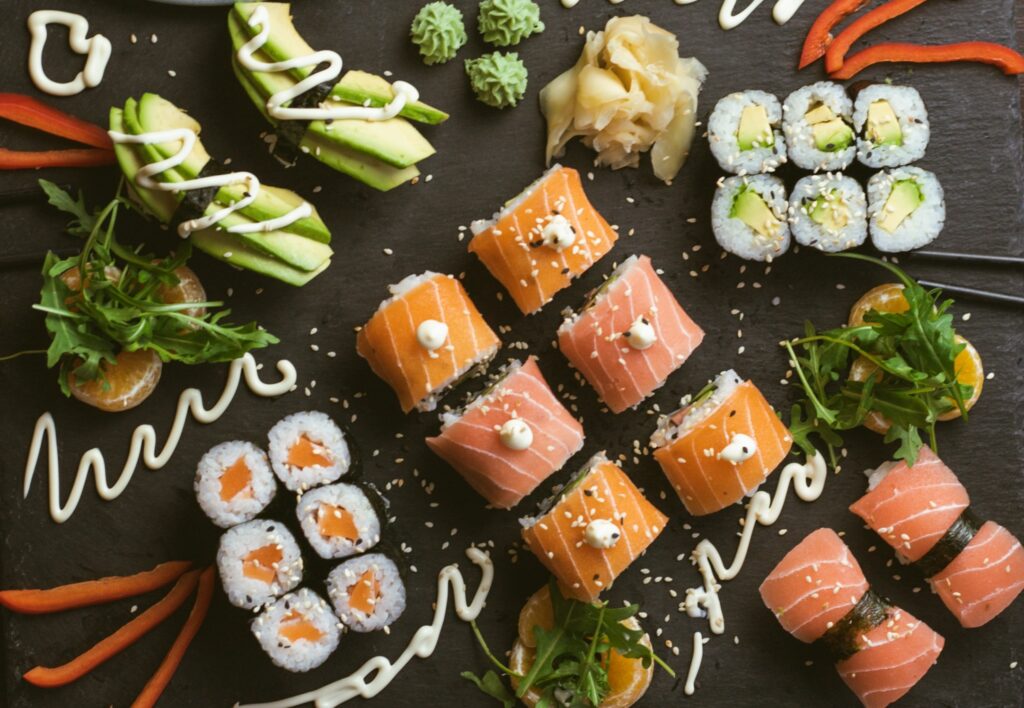 Yum Bowl: Yum Bowl is a popular sushi restaurant located on Commercial Street in Shoreditch. They specialize in handcrafted sushi and sashimi made with the freshest ingredients. Their menu features a wide variety of sushi rolls, including classic California rolls and more adventurous options like the Spicy Tuna roll.
Sushinoen: Located on Great Eastern Street, Sushinoen is a casual sushi restaurant that offers both dine-in and takeout options. They serve a variety of sushi, sashimi, and other Japanese dishes such as tempura and udon noodles. Their sushi rolls are made with high-quality ingredients and are beautifully presented.
Nobu Shoreditch: If you're looking for a more upscale dining experience, Nobu Shoreditch is the place to go. Located in the trendy Nobu Hotel, this restaurant offers a contemporary take on traditional Japanese cuisine. Their sushi rolls are expertly crafted and are made with the freshest ingredients. They also offer an extensive selection of sake and cocktails.
Kaia: Kaia is a stylish sushi restaurant located in the hipster hotel, The Hoxton Shoreditch. They serve a range of sushi and sashimi dishes, as well as other Japanese-inspired dishes such as poke bowls and bao buns. Their sushi rolls are made with premium ingredients and are beautifully presented.
Sushi Samba: Located on the 38th floor of the Heron Tower, Sushi Samba offers stunning views of the London skyline along with its delicious sushi. This high-end restaurant serves a fusion of Japanese, Brazilian, and Peruvian cuisine. Their sushi rolls are innovative and creative, featuring unique ingredients like foie gras and truffle oil.
In conclusion, Shoreditch has a great selection of sushi restaurants that cater to all tastes and budgets. Whether you're looking for a casual dining experience or an upscale night out, these restaurants offer something for everyone.